ASSOCIATE PARTNERS
cell. 952.239.8564
brandon@mnfinancialsolutions.com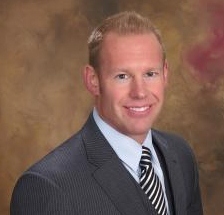 Brandon Swartz EA has been an associate partner with the firm since December of 2002 and is the managing partner of the Accounting and Business Services within the firm. Please visit the Accounting and Business Services sections of this website for more information. He holds a BA in Business, as he attended college in New Mexico. He is currently an enrolled agent as a tax practitioner. Prior to owning his own company, Brandon was an internal auditor with Holiday Inn and Best Buy Corporation. Brandon specializes in consulting small business and individual families with their financial needs. Brandon has extensive experience and expertise in real estate. He is a managing partner in an Iowa based motel operation, as well as various successful real estate partnerships. Due to his personal experience in these areas, Brandon is well suited to assist you with your real estate endeavors. In the winter of 2007, Brandon met with Minnesota Legislatures to discuss industry changing legislation regarding mortgage law. Also, he serves on various board of directors for small businesses in the region. Brandon is a member of the Burnsville Chamber or Commerce and the National Write Your Congressman Association.
cell. 763.670.5200
troy@mnfinancialsolutions.com
Troy graduated from the University of Minnesota with an economics degree and has been in the mortgage industry for over 14 years with experience in both wholesale and retail mortgage originating focusing in underwriting, distributorship and sales. In his spare time he enjoys the outdoors and spending time at his cabin with his family.
cell. 612.670.1028
karl@mnfinancialsolutions.com
Karl is a loan officer with Minnesota Financial Solutions. He has been in the mortgage business for over 30 years. In his career, Karl has held top executive positions with major banks and larger financial insitutions. Karl looks forward to working with you on any and all of your mortgage needs. Karl is also a United States Marine Corp veteran who served in Vietnam.
cell. 651-260-4361
julie@mnfinancialsolutions.com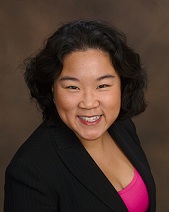 Julie has been involved in the financial industry since 1992. She spent several years working in a bank until finally deciding that mortgages was the place for her. She has been Originating and Processing Loans for the past 10 years. After spending some time on the east coast she decided to move back to Minnesota to raise her family. She currently lives in Arden Hills with her husband and their three wonderful children.

jeff@mnfinancialsolutions.com


Jeff King has been involved in the real estate industry since 1979. His experience includes regulatory, commercial and investment brokerage / finance. He started his career in the field of commercial and investment real estate brokerage and is a past holder of the CCIM designation. Jeff has been in the residential mortgage industry since 1986. He has served as a loan originator, branch manager and broker owner. As a long time resident of Dellwood, Jeff has served on the Dellwood city planning commission. His vast experience in the mortgage lending industry gives him the ability to assist his clients with their home finance needs.
TOP